News & Articles
Behind the Scenes with Group Risk Benefits
Behind the Scenes with Group Risk Benefits
June 9, 2021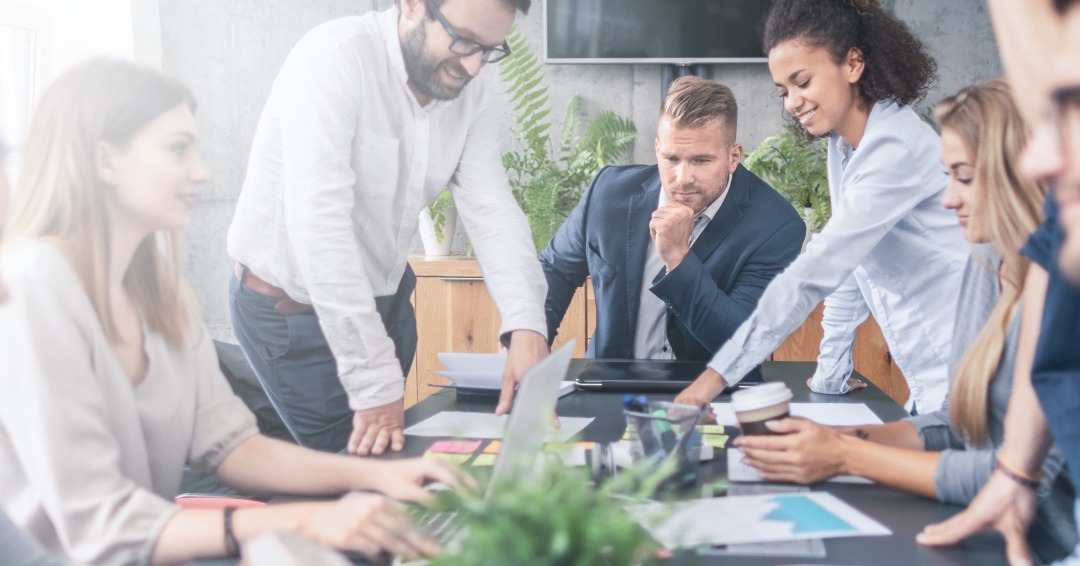 The group risk insurance market saw a huge increase in claims made in 2020 with a record £2.01bn paid out to employees and dependents. Equivalent to £5.5 million a day, this also marks an increase of £255.7 million over 2019 claims.
The benefits of benefits are clear on the surface, i.e. the financial pay-outs and the invaluable support that this provides the family of the ill, disabled or deceased employee during their time of need. However, their perceived value may actually be underestimated because the embedded benefits and value-added services greatly enhance their worth.
Supporting Employees from the Outset
According to recent statistics published by Group Risk Development (GRiD), more than 28,000 families were supported by group risk benefits in 2020. Added-value services such as vocational rehabilitation, and fast access to counselling and physiotherapy are just some of the interventions credited with helping to enhance the support provided.
With a total of 4,476 employees helped back to work after a period of sick leave, the value of group risk is tangible, financial and practical. While cancer was the main cause of claim across the three main group risk products during 2020, the role of active early interventions has changed the game in helping to expedite employees' return to work.
Take-up of these embedded benefits such as Employee Assistance Programmes, online GP services and second medical opinion services increased dramatically during 2020 to a record 138,222 interactions, almost double the 74,707 interactions made in 2019.
Katharine Moxham, spokesperson for Grid, said: "The number of interactions is extremely positive and demonstrates that, although it's not every day that a claim is made, the value embedded is useful and relevant to employees when they need it."
Versatile Benefits
The majority of take-up was done online and by phone – and while much of this should be attributed to COVID-19 and social distancing measures, it's also a sign of people accessing help in the format that they feel is most manageable. Just 11% of such interactions were face to face and the benefits of remote access to such services work on two levels.
Firstly, this type of support is easily accessible during the pandemic, meaning that the quality and level of care are not compromised. Secondly, and as we look ahead to the post-pandemic times, people will still be able to gain support easily and quickly without the time and effort of face-to-face appointments. This is especially critical during times of ill health when people are already struggling to deal with the day to day.
It is also noteworthy as GRiD reports that 59% of the active interventions in 2020 were claimants to overcome mental illness. Amidst a growing mental health crisis, being able to access support from the comfort and safety of our own homes may make all the difference for those suffering from stress, anxiety and depression.
Benefits for Employers
With such a versatile and user-friendly structure, it's no surprise that the group risk industry is growing rapidly year on year. For employers, there is simply no question about the value of offering embedded services to your team as part of a group risk package. These benefits are "funded by the insurer, provided at no extra cost to the employer and can be accessed 24/7 regardless of whether a claim has been made."
This final point is especially pertinent, as employees are able to access the support both before and after a claim becomes payable, meaning those suffering are not simply forgotten once pay-outs are made. In addition, allowing people to utilise the service support as soon as the problem arises without having to submit a claim first creates the strongest possible pathway for recovery and return to work. Sometimes, the embedded benefits are enough on its own and there is no need to to claim at all.
Financial Lifeline
Group risk protection provides a financial lifeline and comprehensive support system for employees of all ages, salary brackets and career stages. Health and wellbeing should be high on the agenda for businesses of all sizes and providing a tailored, well-considered and effectively communicated benefits package will show your team that you care. It will also translate to an effective return on investment for your business. For advice and support with building the right benefits offering for your team, contact our specialists today.