News & Articles
Creating a Culture of Wellbeing
Creating a Culture of Wellbeing
December 24, 2018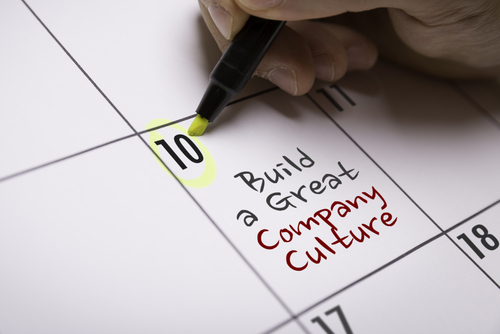 In an increasingly competitive business world, employee satisfaction and happiness must be top of the agenda if you want your business to stay ahead of the competition.
One of the biggest challenges as an employer is establishing a harmonious workplace culture where employees feel valued and are highly motivated to do a good job.
The Benefits of Benefits
Creating and maintaining an environment with a healthy work-life balance is a challenge that can be addressed through a tailored employee benefits package.
When implemented in the most effective way, employee benefits can work to reduce absenteeism as well as improve employee performance, productivity, engagement and morale.
The landscape is certainly evolving in the right direction. A study by HR and benefits adviser Buck shows that 40% of organisations believe they have achieved a culture of wellbeing in 2018, compared with 33% in 2016.
While 60% of companies have not yet established such a culture, just 10% said they did not see the value of investing in wellbeing support.
This proves that companies clearly recognise the importance of wellbeing and suggests that it is the issue of rolling out and encouraging employee uptake that is more of a challenge.
Success and Sustainability
With one in three employees taking time off for mental health issues, creating access to a supportive environment with flexible benefits that provide tangible value is rapidly becoming essential for any company focused on success and sustainability in the long-term.
Recent analysis from The Knowledge Academy based on data from Capita shows that private medical insurance is the most desired employee benefit with critical illness and income protection also high up the ranks.
This emphasises that employers must offer a diverse selection of benefits that appropriately and clearly respond to the needs of a team with a mixture of health and wellbeing requirements. The best packages will also cater to those at different ages and life stages to ultimately improve takeup and engagement.
Returns can then be reaped from the very first stages of recruitment where the company can offer a supportive culture and attractive benefits package to give them an edge over competitors.
Make sure to emphasise the long-term financial value of wellbeing benefits to prospective and current employees. This will encourage loyalty by showing your team just how much they are valued; it can also be useful during the recruitment stages to secure a sought-after candidate.
The Importance of Flexibility
A culture of wellbeing can also be created by looking at employee benefits through a wider lens. The modern workforce is far more flexible than previous generations in terms of the hours they work, where they work and what they expect their employers to provide.
A healthy work-life balance is a feature that many of the younger generations will be actively looking for – and expecting to find – in their job search in the form of benefits.
This means employers need to work hard to create the right culture to support health and wellbeing in order to really gain the most from their benefits and stay ahead of the competition with an attractive recruitment and retention model.
A survey conducted by OnePoll in November 2018 found that British employees are more likely to be able to choose to set the hours they work (47%) than choose the location they work from (19%), and the benefits of choice are evident.
More than a quarter (27%) of flexible workers say they put in more hours than when they were tied to a traditional schedule and a fifth (21%) believe they have become much more productive after moving away from traditional working.
Many also report feeling happier and less stressed as well as the benefit of having more time to spend with their families.
Engage and Retain
Global recruitment search engine Indeed is a good example of a company that consistently strive to ensure that their employees have a positive experience with them and reap the benefits.
As their global employer brand and talent director states: "Our benefits exist to attract, engage and retain talent… if employees are engaged, they are happy and they are challenged, then they are more likely to stay."
Indeed's open annual leave policy has garnered much attention – it covers all full-time employees and states that there are no minimum or maximum leave allowances. The company also offer a global minimum standard for both maternity and paternity leave arrangements, as well as flexible, remote and virtual working opportunities.
These measures show the company's willingness to be flexible, improve the work-life balance and create a wellbeing culture where trust and autonomy are integral.
Employers respond to how they are treated and, with this in mind, Indeed utilise senior leaders as role models to help staff understand the policies and gain the most value. They also host regular wellbeing events and employee-led inclusion resource groups tailored to the needs of the individual teams.
Productivity and the bottom line in your workplace depend on the happiness of your employees and how valued they feel. Wellbeing strategies must also be reviewed on a regular basis to ensure that they are responding to employee needs.
Rules of Engagement
If you're just getting started with creating a benefits package, running an engagement survey can prove invaluable. Indeed conduct global engagement surveys twice a year to identify whether staff feel valued and rewarded, as well as uncover the type of benefits they would like.
When assessing the answers, it is important to consider both the creation of added value and the impact of each particular benefit on your bottom line.
For example, where money worries are a major concern for employees, this can seriously impact employee productivity when people are preoccupied during working hours.
Financial education is a holistic employee benefit that helps people to manage their money and adopt a healthy attitude towards their finances, savings and outgoings.
This in turn will impact positively on your own bottom line as employees feel more in control of their own finances and able to do their job without distractions.
Clear Communications
It is also helpful if you can provide a dedicated and senior team member to oversee the benefits in order to provide your employees with a fully secure and stable framework within which they can access their options and ask any questions. This reinforces a positive environment around benefits and encourages a more motivated attitude among employees.
Coupled with strong and proactive communications on a regular basis that clearly outline the benefits of each benefit, employers can maximise take-up opportunities by catering to their employees at different stages of their own life process.
Ultimately, any employer who makes the effort to create a tailored and relevant benefits package then rolls it out using a clear and accessible communication strategy can create a culture of wellbeing. Keep things personal and always think about your recipients and their suitability for your chosen range of benefits.
For more information on a range of employee benefits, contact Vintage Corporate today.