News & Articles
Does your Company have a Financial Wellbeing Strategy?
Does your Company have a Financial Wellbeing Strategy?
March 11, 2021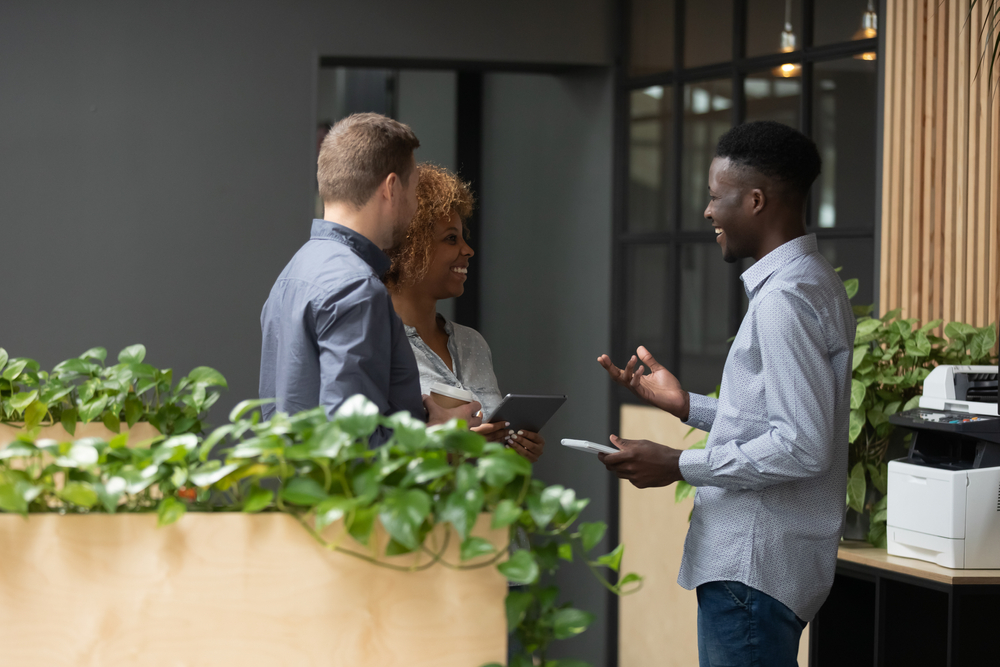 Even after the global pandemic pushed the issue of employee wellbeing higher up in the corporate agenda, there still remains a major gap when it comes to employers supporting their teams. Research by the Chartered Institute of Personnel and Development (CIPD) found less than half of organisations provided support for employees in dealing with financial pressures. Specifically, 49% of employers surveyed said that they did not have a financial wellbeing policy in place at all.
Despite the inextricable link between financial wellbeing (including workplace benefits) and employee wellbeing, many businesses are distracted so much by the day-to-day that they have not paused to reflect on just how important it is to support their employees in this aspect. The survey shows that less than a quarter (24%) have made the effort to explore how the coronavirus crisis has impacted employees' financial wellbeing.
This is concerning not only for the fact that many employees risk dealing with employees overwhelmed by financial challenges and the associated anxiety, mental health issues and lower workplace productivity but also for the fact that we still face a major challenge when it comes to employer awareness and the importance of benefits.
Optimising Retention Rates
Creating a workplace with attractive, well-thought-out benefits and perks is essential for staff retention, as it shows that you truly value your employees. This type of security and support will help employees perform better for a greater return on investment.
When it comes to financial wellbeing, there are no limits. Employees face financial challenges throughout the entire career lifecycle; first, we have the 16-25 demographic starting out in their career, often with little in the way of savings and even less in terms of financial wellbeing knowledge.
Then we have those in their 20s and 30s – a time when we see many employees aspiring towards major life goals such as getting married, buying their first property and having children, all of which come with a significant price tag and ongoing financial commitments.
Finally, we have the older generation who have retirement planning at the forefront of their minds, often including the wish to financially support children and grandchildren or achieve long-held personal dreams once their working life is complete.
A tailored benefits package will effectively respond to this variety and depth of employee need but we also need to remember that there are often benefits and perks that will be attractive to those at every stage of their working lives. A healthier work-life balance recent poll is the dream for many of us and a recent poll shows that this is indeed the case.
The survey of 2000 people showed that 87.6% voted in favour of finishing early on Fridays, 84.1% ranked paid holiday allowance in second place and more than three quarters (76.8%) wanted summer hours. Interestingly, nearly a third said they would be more inclined to invest in a pet if their workplace had flexible policies around paid "pawternity" leave. This all shows just how important it is to establish and maintain an effective dialogue to understand what your employees really want.
Strategic Focus
To this end, even the most diverse benefits package risks low takeup or ineffective returns if you do not implement a comprehensive strategy, and this all begins with communication. As an employer, it is your duty to open up a healthy conversation about benefits and ensure that every employee feels supported and heard, as well as confident that you are doing everything in your power to support their financial wellbeing.
There are many different methods employers can use to communicate, so choose the ones that suit your workplace and leadership style as well as those that you think will encourage and optimise engagement. This can be anything from email surveys to one-to-one chats or Zoom roundtables – there's no wrong answer, it's just about what works best for your business.
Measurement is essential in order to create relevant and tailored benefits to gain the best value from your package. This doesn't mean that you will always be able (or indeed willing) to accommodate the needs that your employees speak about but it does mean making the effort to make sure you identify those needs. Only then can you balance the return on investment, optimise takeup and set clear, informed strategic goals under a designated, realistic budget for the most effective employee benefits offering.