News & Articles
The Biggest Challenges for Employers in 2021
The Biggest Challenges for Employers in 2021
February 2, 2021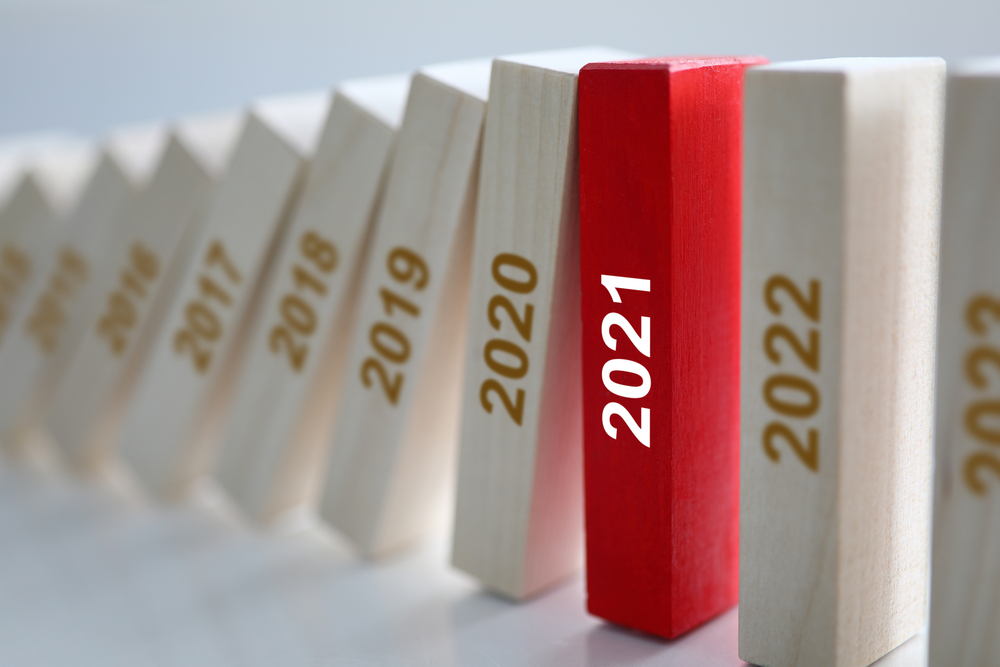 COVID-19 brought about a shift in working culture unlike anything we have seen before, acting as the catalyst for long-term change in the workplace. As we approach one year since the pandemic hit the UK, what are the biggest challenges that employers are dealing with?
Mental and Physical Wellbeing
Employee wellbeing, in particular mental health, continues to come up high on the corporate agenda as the pandemic grinds on. A recent survey shows that 83% of businesses have seen an increased emphasis on wellbeing as a result of the COVID-19 impact (with a specific focus on wellbeing for home working) but the current concerns are two-fold.
From a physical health perspective, there is the need to support those employees suffering from Long Covid and the associated likelihood of long-term absence from working life. From a mental health perspective, the challenge is to minimise instances of workplace-related stress as well as invest into building a supportive, open company culture where employees are unafraid to ask for help. This will optimise workplace wellbeing and benefits take-up, minimising the risk of mental health issues being left to fester.
Employee Communication and Engagement
With the majority of employees now working remotely, all the traditional modes of communication have been compromised but effective interaction is essential for successful team management and to stay on top of employee wellbeing.
In 2021, we expect to see increased use of technology and apps by employers shaping their benefits packages to remote staff; the survey mentioned previously also reports that 48% of businesses are prioritising the use of technology more over the next 12 months and believe that this will positively impact employee engagement.
This ties in nicely with another trend, as remote employees are having increasingly higher expectations of the systems that they are expected to use to stay in touch and maintain productivity. When used effectively, apps provide a more flexible user experience while companies can align wider technology to their benefits strategy and take advantage of the many opportunities for communication.
This is also an effective way to communicate about benefits which should be an ongoing priority for employers. There has been a steady increase in the number of organisations developing or re-evaluating their Employee Value Propositions since the pandemic began, with a subsequent positive impact on employee engagement, retention and recruitment. As employees gain a greater understanding of the benefits on offer, they gain a deeper understanding and appreciation of their value to the business.
Educational content is another issue that has been pushed higher up the 2021 priority list for many businesses. This is no doubt due to the fact that COVID-19 comes with so many unknowns, meaning employees need reassurance now more than ever. To this end, technology is also a valuable channel that employers can use for "one-sided communication" i.e. to update their teams with important information via external links as well as internal memos such as evolving HR policies and invitations to training sessions or other similar events that demonstrate a consistent investment into employee wellbeing. This will also help those employees feeling isolated by working day-to-day without their team around them.
Managing Motivation
Prior to the pandemic, one of the biggest challenges for employers was how to provide benefits to meet the needs of different workplace demographics and it remains so. The key issue here is motivation. Employers must recognise that some people will work effectively from home and need less guidance; others will need more direction and structure in order to maintain productivity.
This is an evolving situation as the impact of the pandemic manifests differently in every individual and their working style. While the need also depends to some extent on the role and type of work being done, the best way to respond to this evolving need and maintain productivity is to stay in touch.
In the absence of day-to-day workplace interaction, arranging regular check-ins both individually and/or with your teams is essential. Keep meetings short enough to avoid adding more stress to busy employee schedules – especially for those juggling work with childcare duties – but leave enough time and space to ensure every employee feels seen and heard.
Regular, effective communication will have a positive impact on morale and prove that your company continues to invest in wellbeing and helping employees to understand the range of support available.
Protecting your People
Above all, people and their skills are every company's biggest asset and every business need to keep employees healthy and balanced throughout this time. Recent research shows that over half (56%) of businesses surveyed have targeted their wellbeing initiatives to improve employee resilience.
Indeed, COVID-19 has been a true test of business strategy and endurance; now is the time to make sure your company is as resilient as possible to navigate the pandemic throughout 2021 and future-proof your employee benefits package. By identifying your employee needs and then aligning solutions appropriately, you can make sure your business comes out the other side stronger than before.