News & Articles
Financial Protection against a Mental Health Crisis
Financial Protection against a Mental Health Crisis
October 5, 2020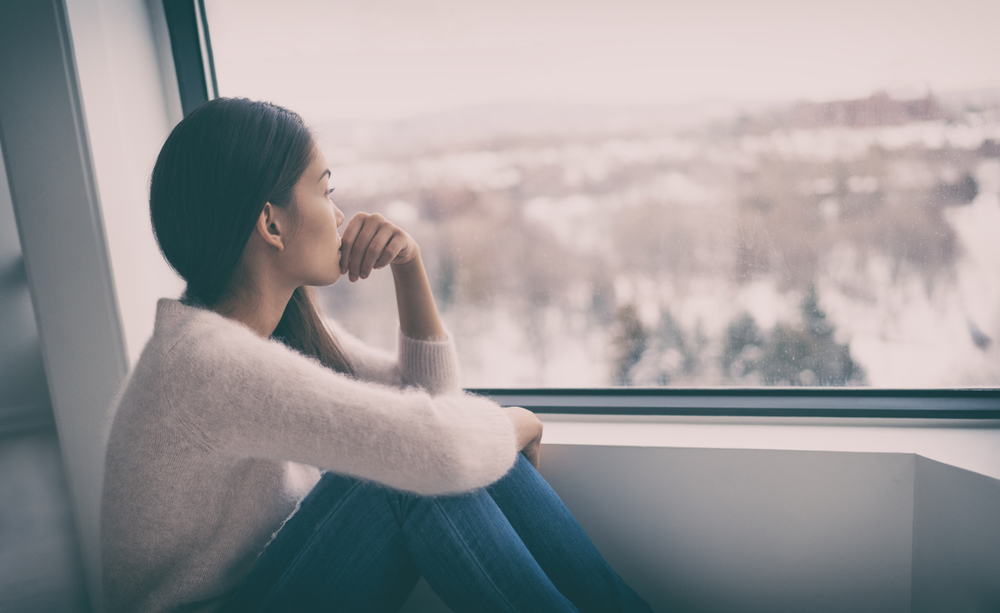 As the coronavirus pandemic grinds on into the autumn, the impact is being felt through the nation. A recent study by LV= highlights the reality of the coronavirus effect on the nation's mental health, and the need to take action to protect ourselves in both our personal and working lives.
The survey shows that while the lockdown earlier this year had a positive impact on our physical health – with many of us taking more frequent exercise and adopting better eating habits – the impact on our mental health was far less encouraging.
Nearly half (44%) of the 4000 UK consumers surveyed reported higher levels of stress and anxiety. Many employees have been forced to take pay cuts during this period and financial concerns are one of the key reasons attributed to the higher levels of stress.
Financial Resilience
While the pandemic has been a shock for us all, it is also a stark example of the unexpected events that take place throughout our lives and a reminder of the importance of building resilience into financial plans.
From the perspective of the employer, things can feel daunting as the importance of protecting employee mental and emotional wellbeing becomes ever more pressing. With restrictions growing tighter and rumours of another lockdown, it's important for companies to both support those employees currently struggling with mental health and set up safeguards for individuals and the business moving forward.
Even prior to COVID-19, mental health was one of the biggest reasons for protection insurance claims, and companies need to take the issue seriously in order to sustain profitability and productivity as far as possible during this time. Protection insurance is responding positively to the crisis with some providers offering additional emotional support services to those affected by coronavirus.
Investing into Employee Benefits
The link between mental health and financial wellbeing is ever-present and with such an uncertain future and a potential second wave, we can expect once again to see further pay cuts, job losses, extended workplace absence and deaths. With schools and nurseries potentially closing again and parents needing to juggle childcare and working from home, this is likely to drive our nation's mental health crisis into an even more serious place.
The need for SMEs to offer their team a strong employee benefits package is clear – when managed effectively, benefits will support every individual with improved mental and physical health leading to improved engagement, loyalty and productivity as well as reduced absence levels.
Without an immediate demonstrable return on investment, it is somewhat understandable that some business owners initially resist the investment into employee benefits especially during such a precarious time. But COVID-19 has given us a firm reality check on why employee benefits are an absolute necessity – figures collated by the Group Life Assurance Industry show that in the six months to the end of June 2020, the industry paid out more than £57m in Covid-19 related death claims to more than 480 bereaved families.
Dealing with Long Covid
It's also important to note that it is not only death that we should be concerned about – coronavirus is characterised by often-extended post-infection symptoms such as extreme fatigue and post-traumatic stress disorder that leave the individual unable to function effectively in the day-to-day. Also known as Long Covid, figures suggest that there have already been at least a quarter of a million people in the UK who have experienced effects of the virus lasting for more than 28 days.
Maintaining Financial Wellbeing
We already all know that COVID-19 does not significantly discriminate by age or state of health. It can affect any of us at any time, which means any employer is at risk of facing the often crippling issue of extended workplace absence. Companies must establish provisions to absorb financial shocks. In addition, employers must account for those employees suffering from non-coronavirus-related yet serious, debilitative conditions that may find their ability to work compromised by the fact that their treatment has been put on hold due to the pandemic.
Employers must do everything they can to maintain the strongest possible financial position during such an economically challenging time. Protection insurance and specifically income protection should be a priority in order to best mitigate the impact of longer-term sickness absence. Many policies come with additional services such as early intervention and employee assistance programs which may make all the difference for everyone involved.