News & Articles
Group Risk and COVID-19 – what have we learned?
Group Risk and COVID-19 – what have we learned?
February 16, 2021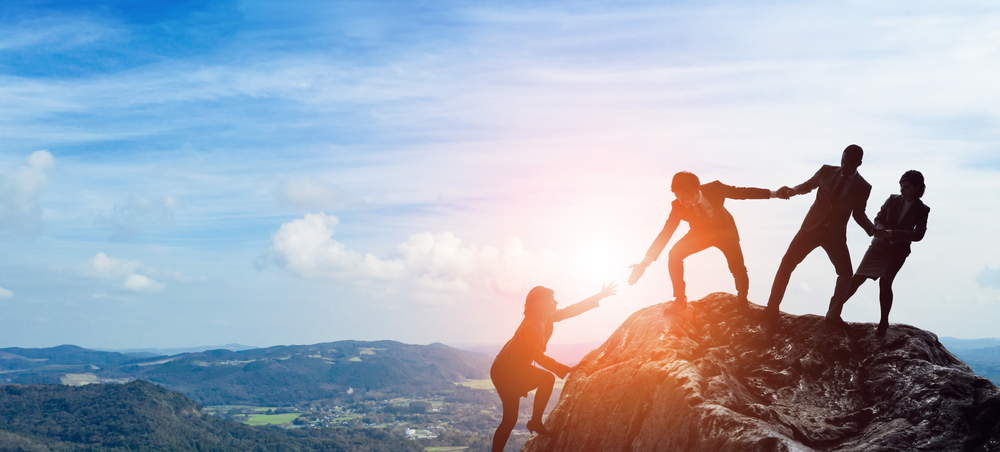 The coronavirus pandemic has given us some of the most extreme examples of adversity that we have ever dealt with. However, it is always important to learn from the harder times so that we can understand how to better prepare ourselves for unexpected challenges if and when they arise again.
This is why we should look beyond the shadow of the current national lockdown and take an optimistic view of the group risk industry for 2021. Inspired by an article by GRiD's Katharine Moxham, we have outlined the following key takeaways that we can take from group risk in 2020.
Establishing Priorities
The past 12 months saw the industry break down one of its biggest-ever barriers, as employers and employees have finally placed group risk high on the priority list. While it may not appear as instantly rewarding as other benefits, this trend is a response to the huge increase in awareness of our own vulnerability that started at the onset of the pandemic.
Coronavirus can strike any of us at any time and it is often not a case of a few days or weeks of illness; it can mean Long Covid and lasting health conditions that impact our mental and physical health, our ability to work and function day to day and our family life and income. Many employers have therefore realised that group risk is not an option, it is simply of matter of how to find a place for it even where budgets are stretched.
It has also been gratifying, if not surprising, to see that the group risk industry has successfully responded to the unique challenges of 2021. We have seen increased online and virtual support services especially for Long Covid sufferers. Employers have also been allowed to preserve their benefits despite changing work habits with more employees working from home or furloughed. The industry service offering continues to evolve in line with the changing situation, once again proving its adaptability, resilience and value.
Mental Health and Wellbeing
The article by Katharine Moxham also discusses an important issue that we have addressed many times before but it's essential to keep driving home – mental health. This has come to the fore more than ever in the past 12 months. Virtual GP services available through group risk policies have more than proved their value since the very first lockdown and employee assistance programmes have also shown their worth.
While it may feel disheartening to hear that mental health issues are likely to remain prevalent or increase as the pandemic continues, group risk services are more than ready and able to support those who need extra support with health and wellbeing, once again reinforcing the value and importance of such cover.
Employers now need to prove to their team that they are able and willing to handle such issues. It is also important to communicate regularly and effectively so that people know what type of support is available to them. Otherwise, there is a very real risk that all the cover you have made such an effort to put in place will not be utilised by those who really need it.
Crucial Support Structure
The group risk industry has already returned to pre-lockdown levels of productivity and the industry continues to deliver when it is most needed without any exclusions imposed for COVID-19. Katharine Moxham explains that "employers with group life provision in place have found that death claims are being paid quickly and without fuss for those who have sadly died from Covid-19."
In addition, the stats speak for themselves as the GRiD mid-year COVID-19 Claims Survey 2020 shows that, "at the mid-year point in 2020, the dependants of employees with group life benefits in place had been paid benefits valued at a total of nearly £57 million where Covid-19 had been recorded as the primary or secondary cause of death."
Value-Driven Approach
At a time when many of us need additional support, whether it be from therapy for anxiety and depression to assistance with the many complications associated with Long Covid, group risk adds significant value to any employer's proposition. Nearly two-thirds (63%) of employers to date have increased the level of support they offer staff across one or more areas of mental, financial, physical and social wellbeing during the Covid-19 pandemic.
The GRiD Claims Survey 2020 also reports nearly 75,000 interactions during 2019 with the embedded services that group risk providers make available and this was even before COVID-19 hit.
The value is unquestionable but sometimes employers may need help with identifying the most effective policies for their team or rolling out and communicating such policies effectively to optimise takeup and enhance workplace culture. Group risk as a benefit and all that it brings can make all the difference between a healthy, thriving workforce and an under fulfilled team struggling with spiralling health issues. Make sure that you take the time to appreciate its importance.