News & Articles
How to reclaim your lost pension pots
How to reclaim your lost pension pots
March 11, 2022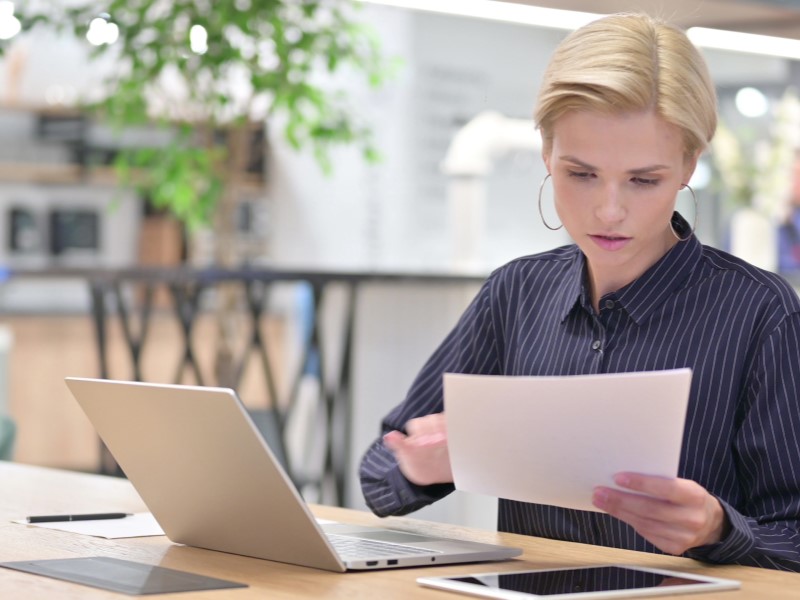 For the workforce of today, it's safe to say that the concept of a job for life is becoming increasingly rare.
Instead, many workers are taking a more flexible approach to their own career management, seeking more frequent job moves to satisfy their ambitions and achieve continued progression. The terms 'job hopping' and 'portfolio career' have been coined to articulate this trend, providing an indication of how people are proactively protecting themselves against declining levels of job security by taking matters into their own hands.
While older workers are certainly not excluded from this practice, it is more prevalent among younger generations. Research conducted by Open Study College revealed that over-55s will stay in the same role for an average of more than seven years while younger adults switch jobs on average after less than four years.
By changing jobs more frequently, workers stand to reap a number of potential benefits, including higher pay and an improved work-life balance, but there are also important considerations when thinking about your retirement savings.
Accounting for multiple pension pots
For example, where employees are part of a workplace pension scheme, leaving their role will raise the question of what to do with the pension pot they have accrued. In the case of an active job hopper, it's possible that various pots will exist, and that the owner will not have a close grip on their value or possibly even their whereabouts.
Indeed, the Pensions Policy Institute (PPI) points to a likely rise in the number of deferred pension pots in Master Trust schemes, which were launched to support workers at companies where Auto Enrolment awakened the need for workplace pension saving. The PPI suggests the number of these pots could more than treble from 8 million to 27 million by 2035.
Furthermore, the Association of British Insurers estimates that the total amount lying in dormant pensions is close to £20 billion and that the average savings pot is £13,000.
Steps to securing your savings
So, if you've changed jobs once, twice or several times over the course of your career and you want to get a handle on the pension pot, or pots, where do you start?
Firstly, it's important to point out that having worked somewhere is no guarantee that you are entitled to a workplace pension. Prior to Auto Enrolment, certain schemes looked to reward loyalty by only accepting employees to the workplace pension scheme after they had completed a number of years of service. On that basis, it's best not to make any assumptions and to look back through old wage slips or your P45 to confirm whether you were paying into a scheme.
If you were a member of a workplace scheme, in an ideal world you will have held on to the relevant paperwork and may even still be receiving annual statements. While the financial organisations running the schemes on your previous employer's behalf might have gone through some changes in the interim period, this information will provide a solid base from which to make contact with customer services.
However, if you've moved house and not kept any pension providers updated with your new address then there's every chance you've lost contact. In this case, you will need to make contact with the company involved, equipped with as much information as you have available, including your National Insurance number. This will hopefully enable them to identify you on their database, at which point they can tell you what options are available to you.
Finding a way to make contact
In the event that you don't know the pension provider involved, you can always contact your old employer's HR team and ask them directly. If that route proves difficult or has been made impossible, then there is another option open to you: the government's Pension Tracing Service.
This online and phone-based service enables you to search for the contact details for a workplace or personal pension scheme based on the name of an employer or a pension provider. Because it is effectively a directory service, it does not confirm whether you have a pension with that provider or what its value might be.
Commercial pension tracing services are also available. Providers behind these services may or may not charge a fee for the initial search and also any associated services, such as looking at the value of the pension pot and advising on potential options.
In the future, the difficulties of finding lost pensions could be averted through the introduction of pension dashboards, which would provide a single view of all an individual's pension pots and savings in one place. The Department for Work & Pensions launched a consultation on draft regulations in January 2022 and it is hoped the scheme will be up and running by 2023.
In the meantime, it's certainly worth tracing any lost pensions in your name. It is, after all, money you have earned, and every last penny counts towards a more comfortable retirement.
The information contained within this communication does not constitute financial advice and is provided for general information purposes only. No warranty, whether express or implied is given in relation to such information. Vintage Corporate or any of its associated representatives shall not be liable for any technical, editorial, typographical or other errors or omissions within the content of this communication.