News & Articles
Is your workplace family-friendly?
Is your workplace family-friendly?
February 21, 2020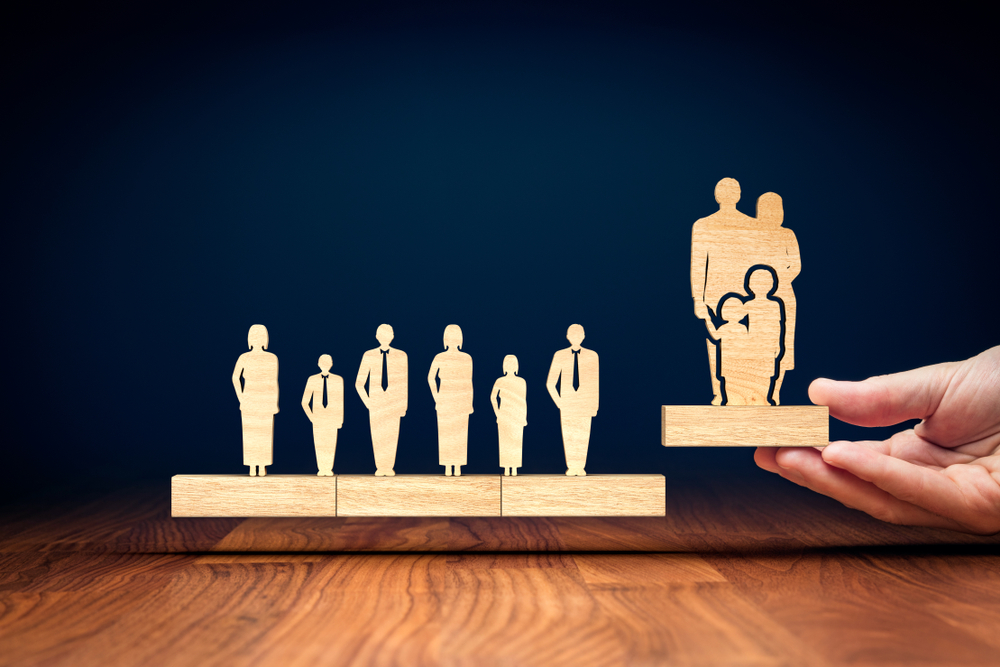 There are currently 13 million working parents in the UK, according to Working Families' Modern Family Index 2020. That is more than a third of the UK workforce, which the Office of National Statistics currently estimates at just less than 33 million.
With these figures in mind, the likelihood is that working parents make up a significant proportion of your employees, but are you doing enough to provide a family-friendly workplace?
Employers are currently required by law to have a number of policies in place to support working parents, such as facilitating statutory maternity leave and paternity leave, and protection against redundancy during maternity leave. The government will be introducing a new bill to extend that redundancy cover from the point at which an employee notifies their employer of their pregnancy to six months after the end of their maternity leave – though there is currently no timeframe in place for this to be implemented.
However, merely abiding by the law to offer the bare minimum support for working parents is not enough. Employers who go above and beyond to provide a family-friendly workplace stand a better chance of attracting employees who plan to have families in the future, retaining talent after they have had children, reducing absenteeism and benefitting from a more engaged and productive workforce.
The term family-friendly can mean many different things in the workplace. Working Families, which compiles an annual list of the UK's most family-friendly workplaces, assesses employers according to four main areas:
Integration to organisational strategy and culture – looking at culture, attitude and how far flexible and family-friendly working practices have become embedded.

Policy – assessing the creation, development and deployment of flexible and family-friendly working policies.

Consistent practice – considering how well flexible and family-friendly working are supported.
Evidence and statistics – looking at the effects of flexible and family-friendly working on the organisation, and their ability to understand those effects.
At the core, a truly family-friendly workplace needs to work towards changing the rhetoric from work versus family to work plus family. According to the Modern Families Index 2020, 41% of employers analyse all jobs to determine their potential for flexibility before advertising vacancies.
Offering flexible working times and remote working options is a good start when it comes to accommodating working parents, but it is also important to ensure the volume of work is realistic within these arrangements. The research found that three in five parents are working unpaid overtime in order to cope with their workload.
As an employer, communication is key and the entire team must be aware of any flexible arrangements and onboard with making them work. If flexible working is not properly managed it can lead to resentment among employees and parents being made to feel that they are not pulling their weight.
For instance, if a parent works certain days from home or leaves the office earlier than other employees, the team may need to ensure that meetings do not run on and that important discussions are not added to the diary last-minute at a time when the parent is scheduled to be out of the office.
Similarly, if a child is ill or there is a doctor's appointment, it is important to have a clear line of communication so that fellow employees know what is happening and the parent is not made to feel as though they cannot take the time to care for their child.
Providing affordable childcare options can make a huge impact on working parents, allowing them to fully focus on work during allocated hours, knowing their child is in a safe environment, ideally with flexible hours that suit their work schedule. For companies unable to provide childcare, a contribution towards the costs of outside childcare can also make a big difference. Organisations such as My Family Care, which help businesses manage their work and family challenges, also offer "back-up" care for times when arranged childcare falls through.
In addition to childcare, providing the option to extend existing areas of your company's employee benefits package to include employees' families can offer further peace of mind. These could involve adding partners or children on private health insurance, dental insurance and travel insurance policies, and ensuring employee discounts include family-friendly brands and activities.
The office culture is also vital in ensuring a family-friendly atmosphere. Companies can help to enable breastfeeding at work through paid breastfeeding breaks, adequate lactation facilities and a supportive environment that aims to overcome any stigma.
To avoid new parents feeling alienated from other employees, creating a parenting and caring community – whether on an application like Slack or via regular office meet-ups – can provide a safe, supportive space to talk about the challenges of balancing career and family life. Staff training or awareness campaigns to encourage positive parenting practices can be helpful for both new parents and other employees who may not understand the challenges they are facing.
In addition, it can be useful for employers to facilitate family activities outside of the office for working parents to bond with other working parents and their children. Working parents should also be kept in mind when organising employee bonding more generally. Often social events revolve around "happy hour" drinks or after-work activities that may alienate working parents, who are unable to stay late because of family responsibilities. Organising bonding and team-building events at different times will help to ensure as many people as possible are able to attend.
A family-friendly workplace is not only beneficial to parents, but can help to facilitate the smooth running of teams and departments, both attract and retain talent, and ensure a more engaged and productive workforce. Regular feedback from employees will ensure your workplace is constantly adapting to the needs of working parents, and that family-friendly practices are adhered to from the top to the bottom, so that staff feel confident that balancing work and family life will not affect their career or relationships within the team.