News & Articles
Prioritising diversity in the workplace
Prioritising diversity in the workplace
March 3, 2020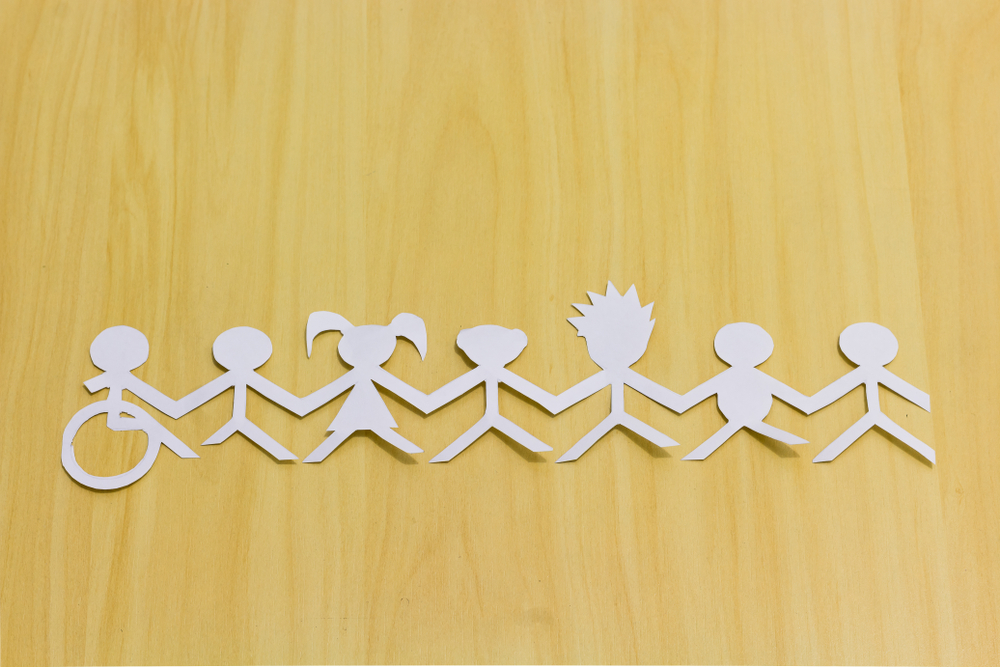 Diversity in the workplace is not just a matter of social justice, corporate responsibility or regulatory compliance, it is increasingly essential to business performance and growth.
Creating a workplace that is an inclusive, supportive and equal space regardless of employees' gender, ethnicity, cultural background, age, sexual orientation or disability not only makes for a happier environment, but also encourages productivity and innovation, and can lead to higher levels of success.
According to McKinsey's Delivering Through Diversity report, there is a strong link between diversity and business performance. Companies ranked in the top quartile for gender diversity on executive teams are 21% more likely to outperform on profitability and 27% more likely to have superior value creation than those with a less equal gender split. The impact is even higher for those in the top quartile for ethnic/cultural diversity on executive teams, which are 33% more likely to have industry-leading profitability.
Not only does increased diversity have a positive effect on business performance, a lack of diversity actively has negative effects, with those in the bottom quartile for both gender and ethnic/cultural diversity 29% less likely to achieve above-average profitability.
While workplaces are gradually becoming more diverse, the change is often coming slowly and those groups who have experienced discrimination in the past continue to do so despite growing awareness of the issues.
According to LGBT charity Stonewall's annual Workplace Equality Index 41% of lesbian, gay and bisexual staff had been the target of negative comments or behaviour from employees in the past year, while six times as many transgender people reported being physically attacked at work than other LGB employees. This leads to workers feeling the need to hide their identity for fear of discrimination. For example, just 36% of transgender employees feel comfortable disclosing their transgender identity to all colleagues – which means almost two-thirds do not.
Workplaces suffer when employees feel that they are not fully accepted. It can affect productivity, inhibit smooth communication and limit innovation if some workers do not feel their ideas will be listened to and that their prospects within the company are not equal to those of their colleagues.
The McGregor-Smith Review of race in the workplace shows that 17% of the working-age population come from a black or minority ethnic background, yet BME employees make up just 10% of the workforce and 6% of management positions. In terms of opportunities for progression, 35% of Pakistani, 33% of Indian and 29% of black Caribbean employees report feeling that they have been overlooked for promotion because of their ethnicity.
In addition to raising awareness of inequalities, the report goes on to suggest that: "The potential benefit to the UK economy from full representation of BME individuals across the labour market, through improved participation and progression, is estimated to be £24 billion a year, which represents 1.3% of GDP.
So, not only are more diverse companies better able to attract and retain top talent, increase employee satisfaction, reach a more diverse customer base, and improve productivity and innovation, the financial rewards could be significant.
Yet diversity doesn't happen overnight. The first step in creating a more inclusive workplace is to develop a strategy and set targets for achieving diversity goals throughout the business.
Recruitment
Being actively aware of diversity when it comes to recruitment means understanding the barriers that have failed to provide equal opportunities in the past. It is important to present the company as a place that prioritises diversity and equality.
Recruiters need to consider such issues as how and where jobs are advertised to ensure the information is available to as many groups as possible. The application process should be accessible to all and adaptable to those with additional needs, while businesses should also encourage diverse shortlists and interview panels.
Advancement
According to the Stonewall report, 11% of lesbian, gay or bisexual employees, and 16% of transgender employees, report having experienced barriers to career progression in the workplace. This rises to 19% of black, Asian and minority ethnic LGBT staff and 16 per cent of LGBT disabled staff.
With that in mind, it is crucial to ensure all groups have equal access to training and promotions. Recruiting a diverse range of people into positions across the company helps to show representation in higher positions, and therefore encourages minority groups to apply for promotions. In addition, mentoring and coaching programmes for under-represented groups can also provide guidance and support to help level the playing field and offer stronger opportunities for advancement for those who may previously have felt the options were not open to them.
Company Culture
Continually assessing company culture to ensure it is inclusive can have a strong impact. Rather than presuming a message of inclusivity to be implicit, businesses should actively communicate to their employees that they place importance on diversity and will not tolerate discrimination – implementing clear routes for reporting harassment and discrimination in the process.
The behaviour must start at the top, offering strong role models at all levels. Extending the message externally, through online and social media presence, as well as supporting events for minority groups, can help to cement the message and encourage more diverse applicants in the future.
Creating support networks for those of different ethnicities, religions, sexual orientations and disabilities can also make minority groups feel more included and less alone.
On a more practical level, businesses should ensure offices are equipped to cater for disabilities, and rules regarding such things as gender-specific dress codes and gendered bathroom facilities are inclusive and understood by all.
Training
As with most things, education is key. Putting in place comprehensive workplace training for managers and all members of staff can help avoid bullying, harassment and discrimination. Workplaces can be made more supportive and collaborative if employees are trained to recognise, challenge and report discriminatory behaviour.
Training sessions can also work to prevent unconscious bias and challenge learned stereotypes, and begin to create a safe space to discuss ideas, ask questions and offer feedback – ultimately creating a more diverse, productive, innovative and potentially profitable environment.