News & Articles
Spring Budget Breakdown for Employers: Worker wellbeing
Spring Budget Breakdown for Employers: Worker wellbeing
July 4, 2023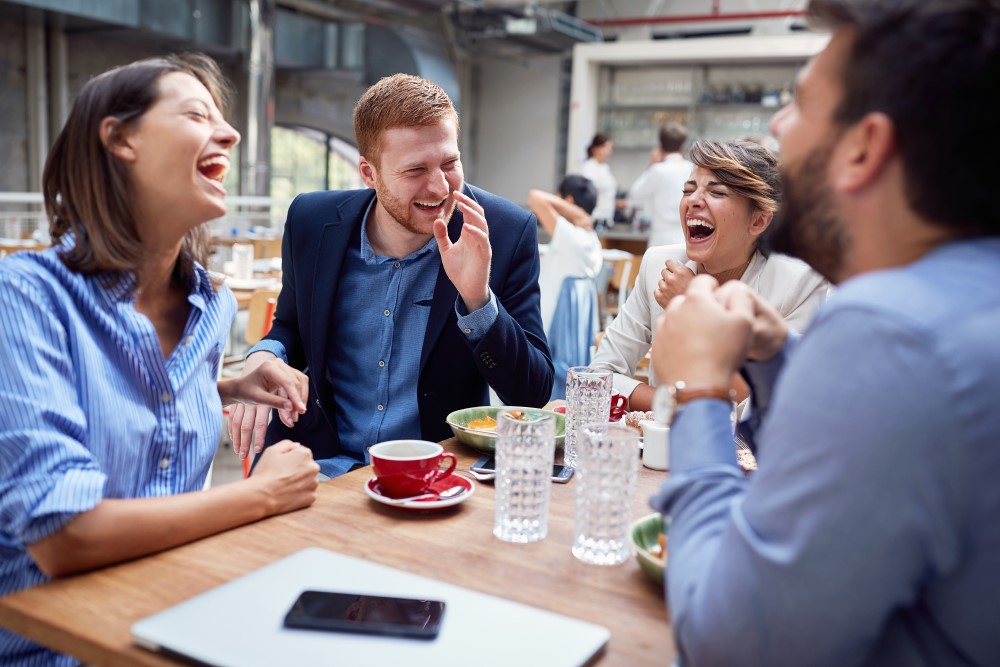 In this series of articles, we reflect on the key changes announced by the Chancellor in the Spring Budget and assess their impact in relation to the area of people management and employee benefits. In this final instalment, we explore changes related to worker wellbeing.
Background
Good employers have always looked after their staff, but in recent years there has been a far wider acknowledgement of the importance of supporting the wellbeing of your workforce.
This broad area, which encompasses everything from physical and mental health to work-life balance, was undoubtedly pushed up the agenda by the pandemic, but it has now become established as a key priority for the workplace of today.
For employers, putting in place policies and benefits that support wellbeing can help attract top talent in a competitive recruitment market while also encouraging loyalty and retention among existing staff. Indeed, one survey found that 86% of employees would be more likely to leave their job if no obvious support for employee wellbeing was in place.
A well workforce also equates to a more productive workforce, which can bring benefits to a company and the economy as a whole. At a time when long-term absence has reached record levels, driven predominantly by mental health problems, musculoskeletal (MSK) issues and long Covid, the Chancellor used his Spring Budget to introduce policy changes aimed at tackling this problem and improving worker wellbeing across UK PLC.
What was announced
Key headlines relating to worker wellbeing announced by the Chancellor included:
£400m funding for MSK and mental health support, including an expansion of the Individual Placement and Support (IPS) scheme and scaling up of MSK hubs in the community.
Availability of digital resources, such as apps, for the management of mental health and MSK conditions.
Piloting a new programme – WorkWell – to better integrate employment and support for those with health conditions in England.
Increasing the funding available for Work Coaches to help those who are long-term sick and disabled into work.
A new Universal Support programme to match individuals in England and Wales who want to work with existing job vacancies, and encouraging retention by funding necessary training and workplace support.
Expanding access to the midlife MOTs, which provide financial planning and awareness sessions for 50+ Universal Credit claimants.
Increasing the funding for the forthcoming occupational health pilot subsidy scheme for small and medium sized businesses announced by the Department for Health and Social Care and DWP in 2021.
Bringing forward two new consultations on how to improve the availability of occupational health provided by employers, looking at approaches around regulation as well as tax incentives
Support for Private Members Bills that provide a day-one right to request flexible working
What it means
The changes set out by the Chancellor have broadly been welcomed. Many were encouraged by the 'Back to Work' Budget's ambitions to address some of the pressing issues related to occupational health and long-term sickness with a view to supporting employees in returning or remaining in employment while also boosting the economy.
Equally, some commentators have highlighted how many of the measures are retrospective, and that they should be balanced with an equal focus on helping employees avoid situations where they have to leave their position for any length of time. Benefits, such as private medical insurance and group income protection, for example, can help employers facilitate a proactive and preventative culture when it comes to worker wellbeing.
Research has shown that getting worker wellbeing right has the potential to deliver significant benefit all stakeholders, from employees and employers to occupational health providers and even the Chancellor. Indeed, the UK economic value of improved employee is estimated to be between £130bn and £370 billion per year, which is the equivalent of between £4,000 and £12,000 per employee.
While employers await the implementation details for many of the Chancellor's plans, these figures suggest what many good employers already knew – an investment in your workforce always pays dividends.
This article forms part of a series looking at the key changes announced by the Chancellor in the Spring Budget and what they mean for those with responsibility for people management and employee benefits schemes.
You can read more in our pieces on pensions and childcare benefits, and if you have any questions about any of the issues raised then get in touch with the Vintage Corporate team.
The information contained within this communication does not constitute financial advice and is provided for general information purposes only. No warranty, whether express or implied is given in relation to such information. Vintage Corporate or any of its associated representatives shall not be liable for any technical, editorial, typographical or other errors or omissions within the content of this communication.