News & Articles
Take Pride: How inclusivity and engagement go hand-in-hand
Take Pride: How inclusivity and engagement go hand-in-hand
July 12, 2022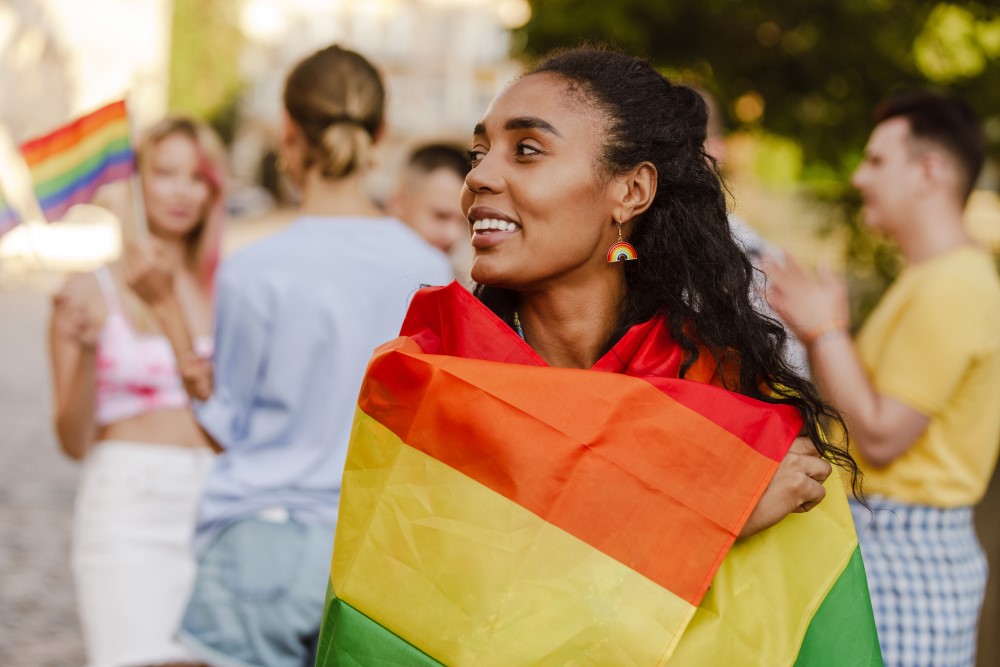 Throughout the month of June, our worlds were brightened by the multi-coloured presence of rainbows in celebration of International Pride Month.
Even the corners of the internet and social media that are traditionally the domain of more conservative, business-like conversations were illuminated by Pride-enhanced logos as companies acknowledged the importance of this global movement and signalled their commitment to inclusivity as employers.
But as we head into the rest of the summer, many of the flags will be rolled away, and many brands will return to their normal palette of more muted colours. So, how can employers ensure they maintain the positive momentum that comes from celebrating events such as Pride, tying it into their strategies to maximise staff engagement?
Aligning culture with values
At its heart, Pride is about acceptance and equality. It also acts as a marker for how far LGBTQ+ rights have moved on, with 2022 marking the 50th anniversary of the first gay pride march in London in 1972.
Much has changed during that time, as seen by the fact that Pride's message has now filtered into all aspects of our lives, both professional and personal. Within the workplace, showing support for Pride is a way for a company to both endorse the values that the movement stands for and to demonstrate that its culture is aligned to those values.
For employees as a whole, this can be interpreted as a signal of the level of importance that their employer places on inclusivity. For individuals who might feel particularly affiliated to the Pride cause, it can help engender a very personal sense of feeling supported, included and comfortable for being who they are at work.
There is evidence to show that embracing such activities and proactively supporting diversity and inclusion has benefits for a business through galvanising the workforce. Data from CEB (Gartner), for example, indicates that workers in highly diverse and inclusive organizations improved team collaboration by 26% and experienced an 18% increase in team commitment.
Appreciating the complexities at play
While such figures highlight the positive link between diversity practices and employee engagement, further analysis from research from consulting firm Deloitte has shown that there is, perhaps, more going on beneath the surface.
Their research found that the climate of trust within an organisation and the perception of inclusion among staff were also important contributing factors. In essence, employers must start by putting diversity practices in place, but engagement will only truly be dialled up among the workforce if employees have faith in the company's actions and also personally feel "valued, appreciated and encouraged to contribute and share ideas".
Marrying up all of these strands can be challenging, and there are some high-profile examples of how companies can arguably go about things the wrong way in the wake of International Pride Month. Indeed, there has been growing scepticism of corporate involvement in such marquee events in recent years, with accusations that companies have exploited them for marketing purposes in acts of 'rainbow-washing'.
Commitment to the cause
Much of this criticism surrounds the perception that companies regard Pride and what it stands for as a once-a-year activity rather than an annual spotlight on a decades-long campaign for gay rights. It is important, therefore, for employers to put in place various year-round mechanisms that reflect a sustained commitment to supporting the cause.
Examples here include regular celebration of the work and achievements of LGBTQ+ colleagues; the co-ordination of internal education-based programmes to help the workforce learn more about the underlying challenges and biases that those colleagues might have to face; or the creation of specific, company-supported groups, sometimes referred to as an Employee Resource Group (ERG), that provide a platform for networking and idea sharing.
Employee benefits are a further area where employers can translate good intentions into tangible support through progressive healthcare benefits and leave policies Any offering should be sensitive to the specific needs of employees within the LGBTQ+ community, but also ensure that everyone feels like they are treated as an individual.
Putting such measures in place helps lay the foundations for building a truly diverse team, which has obvious benefits in terms of supporting diversity of thinking and fostering a socially inclusive environment. And since employees who are part of organizations with high levels of diversity report a 7% higher intent to stay than their peers in organizations that have low levels of diversity, it's becoming increasingly important for organisations in the battle to retain top talent.
The information contained within this communication does not constitute financial advice and is provided for general information purposes only. No warranty, whether express or implied is given in relation to such information. Vintage Corporate or any of its associated representatives shall not be liable for any technical, editorial, typographical or other errors or omissions within the content of this communication.