News & Articles
The Importance of Value-Added Services
The Importance of Value-Added Services
February 5, 2019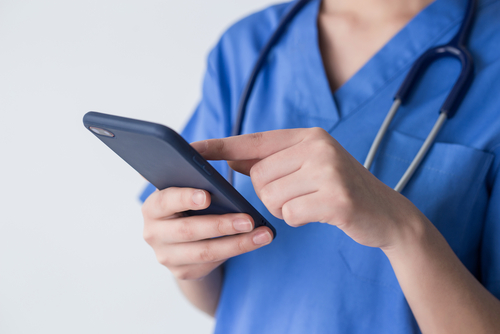 One of the biggest mistakes that people make with their financial planning is putting their arrangements in place and then leaving them unattended for months or even years.
We always advise our clients that healthy financial planning means taking an open-minded and proactive approach that includes reviewing all wealth and asset arrangements on a regular basis to ensure they are still fit for purpose.
From the employer perspective, this is just as important. Creating an employee benefits package is just the first step as you need to regularly review all of your benefits to ensure that they are legally compliant, meet the needs and desires of your employees, and provide you and your business best return on investment.
This is especially timely as recent government employment figures show that a record number of over-50s are now in the workforce. Employers need to make sure that they are catering appropriately to this demographic with regards to retirement planning provisions.
Figures show that over-50s account for one in three members of the workforce in comparison to 21% back in 1992 and employers might choose to focus on value added services to cover the needs of this demographic.
Practical and Emotional Support
We must always consider the desired outcome when it comes to managing our finances which is why value-added service have evolved in recent times to become an essential part of the protection package. Many providers have developed their offerings to include these support options which cater to employees of all ages and needs.
These essentially act as bolt-ons to critical illness, health insurance and income protection policies to ensure that the needs of the insured person/s are considered not only upon diagnosis but before, during and after a claim is made. But it's crucial to understand that a claim does not even need to be made in order for the insured party to access these services.
Prompted by the industry's desire to further support people with mental health issues, value added services offer practical and emotional support to individuals and their families during difficult times regardless of whether there is an ongoing claim. Nurse care support, bereavement counselling and therapy are prime examples of such services, which support a healthier and possibly speedier recovery.
Some protection policies may also include services such as medical helplines, carer support and virtual GPs. Income protection customers may benefit from value added services such as in-house rehabilitation and vocational coaching.
Using Protection to Build Trust
It all depends on the policy chosen and the needs of every individual, but the fact remains that when these added extras are included with an insurance package from a corporate perspective, they are likely to expedite both the initial treatment (thanks to early intervention) and the employee's return to work through a solid and structured rehabilitation pathway.
For employers providing benefits, value added services can build extra bricks in that solid bridge of trust between you and your team. It shows that you have taken the time and effort not only to build an employee benefits package that caters to their needs, but to go that extra mile in order to support them during difficult times.
A crucial aspect of value-added services is that they recognise the importance of prevention, for example, with the provision of second medical opinions. This provides the insured person with a fully supportive framework from the moment they see the first signs of illness or injury.
It also potentially reduces the need to make a hefty claim by supporting early diagnosis before an illness becomes more advanced and therefore more complex and time-consuming to treat. For smaller businesses in particular, this could be an intelligent risk management strategy.
A Customer-centric Approach to Insurance
By choosing to invest in customer-centric insurance that values the consultative approach and early intervention support, you are showing your employees the value of such insurance and encouraging both team loyalty and benefits take-up.
This is a type of protection that is truly invaluable where the focus is on making clients healthier and less likely to claim on their policy in the first place.
It also avoids the need for you to put pressure on valued employees to return to work more quickly than they are able and risk damaging good relationships.
This type of insurance offers peace of mind that you have all the support available to get your employee healthy again as soon as possible.
It also means that people and their dependents can benefit from protection "immediately" without a prior claim needing to be made.
This is protection at its very best and while the cover itself should be the most important factor for choosing a policy, added value options are likely increase engagement and emphasise the real value of this benefit and the support it brings.
Mental Health and Value-Added Services
Dedicated nurse care support is one of the most common value-added services and a fine example of how patients feel supported with access to a lifeline that they can use as and when they need. It is ongoing support, not a one-off or limited service, that will help people when they feel they simply cannot cope or are in need of practical advice.
The same goes for medical helplines and GP apps – with the NHS under more pressure than ever, this type of personal dedicated service will transform a patient's experience.
It is this human aspect that encourages long-term loyalty and retention. With mental health one of the biggest causes of absenteeism and therefore a great headache for employers, the wellbeing and support service that comes with so many protection policies provide an immediate lifeline for those in need, helping to relieve excess stress and supporting employees in maintaining their day to day lives.
This might be support following a bereavement or critical illness diagnosis, mental health counselling or more general support in handling practical and emotional issues.
Whether you're seeking individual or corporate protection, it is well worth considering how value-added services could support your end goal. Contact our team at Vintage Corporate today for more details.