News & Articles
Using Tech to Improve Benefits Engagement
Using Tech to Improve Benefits Engagement
August 26, 2021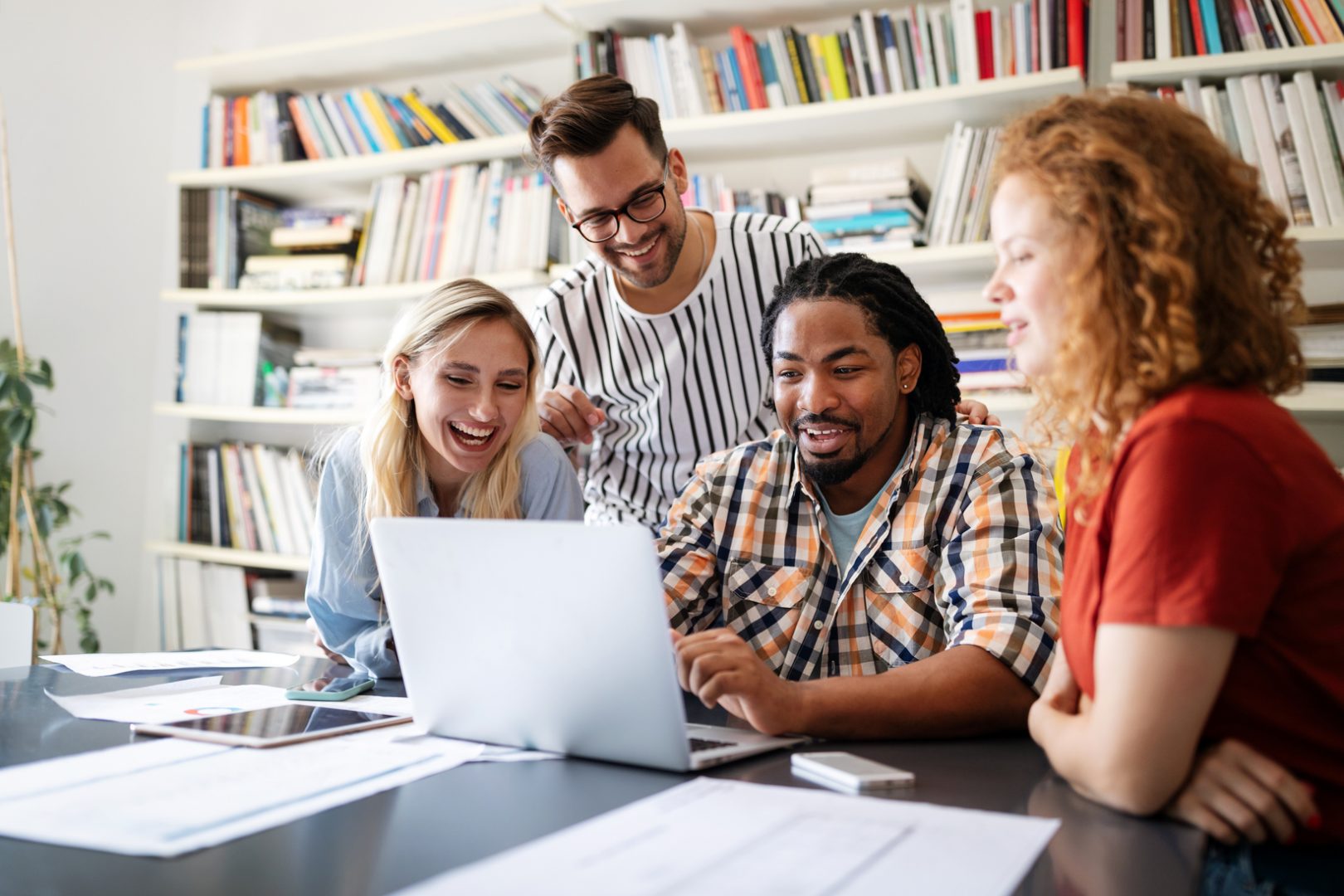 In recent years, employee benefits have been high on the agenda for business leaders. Benefits have always been a powerful recruitment tool but even more so during this post-pandemic era: EBRI research shows that 78% of employees say benefits are very important when deciding to accept a job. Benefits can also help to build a positive workplace culture – a goal that should be a top priority list for every company.
Research from AON shows that a 4% improvement in workplace wellbeing is equal to a 1% lift in profits. That's why working with an employee benefits consultancy can make such a difference. But the full impact of a well-built, well-executed employee benefits strategy can only be enjoyed when employees make the most of what they're given.
Engaging your employees with their benefits can have a powerful effect on your business but how can this be achieved through technology?
Embracing the Power of Tech
Evidence shows that employees prioritise technology as central to their work experience, even more so with increasing numbers of remote workers. 84% of employers are currently using some form of technology to deliver their benefits strategy, although the most common is perhaps considered old-fashioned: the staff intranet.
Only 23% of employers are offering benefits through a mobile app, and just over a third (35%) provide a dedicated benefits portal. This suggests that there is some way to go to bring benefits provisions in line with the types of tech that employees are choosing to use beyond the workplace.
Employers must embrace the power of technology to increase and improve communication, unlock the power of multimedia messaging and build personalised connections with employees to improve engagement. Additionally, the ability to collect and analyse data can help leaders continually improve their strategy.
But not all technology is built the same. To enhance engagement with your benefits suite, we would generally advise that your chosen technology includes the following features:
Easy to use: a diverse workforce will encompass employees who are very confident with picking up new technologies, and those who are unfamiliar with or nervous about the prospect. Benefits technology needs to be simple and easy to use so everyone can engage in a way that they feel comfortable.
Personalised communication: a one-size-fits-all approach is unlikely to encourage a positive reaction. Giving employees the ability to choose and control elements of their benefits can help them feel empowered and slowly but surely increase engagement.
Multimedia: in today's competitive business world, a plain-text email won't win the war for attention. Colourful graphics, video and animation can liven up communications and capture the attention of a willing audience and keep them keen to come back for more.
Reactive: a static portal may not have as much impact as a platform that can send personalised, timely nudges, and deliver important content that's relevant to the user's situation at that time.
Embedded into offline life: technology on its own can't solve every obstacle to engagement with benefits. Integrating it into offline culture is also important, whether that's through meetings, workshops, or reward experiences.
Prioritising Financial Wellbeing
Maji is a financial planning and coaching app that takes care of your employees' financial wellbeing. It gives employees the power to plan for their financial futures, view and control their pension savings and take a tailored digital coaching journey to maximise their money.
It combines a simple interface with a personalised portal and coaching journey for every employee, making the complex world of pensions and finance easier to engage with. The app also sends personalised nudges to help employees make timely decisions about their money.
It's not only an online tool; the Maji experience is designed to enhance the human aspect to make sure employees feel fully supported as they work towards a brighter financial future. Employees receive an introductory webinar to get to grips with the software – they also gain ongoing access to a wealth of features designed to improve their understanding of the potential of their pensions savings, such as masterclasses delivered by expert presenters.
Holistic Support
To find out more, contact Maji directly for a demo of their platform. And if you need further support and guidance regarding how Maji works and how to roll it out to your team, please get in touch with our experts at Vintage Wealth Management. We offer free consultations and discounted 1:1 sessions to help you gain an in-depth understanding of the technology for the best return on investment.
With technology such as Maji, even a potentially dry subject like pensions comes to life in a format that resonates with today's employees. Employees not only engage with an existing benefit – the workplace pension – but gain an impartial, holistic financial companion to guide them towards better financial wellbeing.
The information contained within this communication does not constitute financial advice and is provided for general information purposes only. No warranty, whether express or implied is given in relation to such information. Vintage Group of Companies shall not be liable for any technical, editorial, typographical or other errors or omissions within the content of this communication.