News & Articles
What can employers do to combat the Great Resignation?
What can employers do to combat the Great Resignation?
April 26, 2022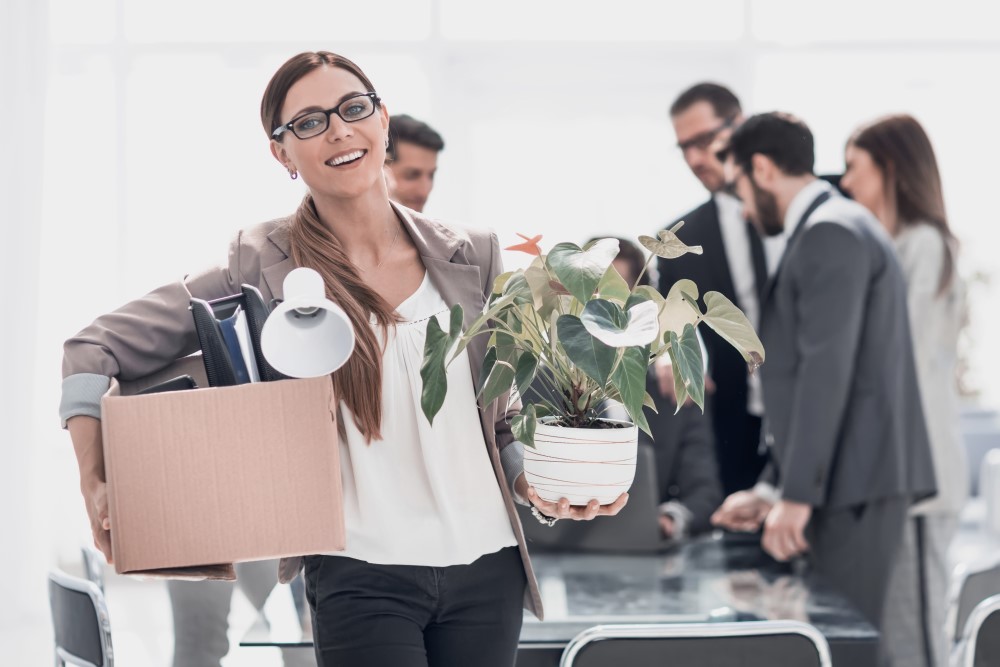 For any business that values its staff, the continual stream of headlines about rising numbers of workers quitting their jobs in a post-pandemic 'Great Resignation' make for uncomfortable reading.
More worrying still is that many of these stories are underpinned by compelling evidence from across the world. Data from the Bureau of Labor Statistics in the United States shows that more than 47 million Americans exited their roles voluntarily in 2021, the highest number ever recorded.
In the United Kingdom, data from the Office for National Statistics paints a similar picture. Having fallen significantly during the first few months of the pandemic, the number of resignations climbed dramatically in the year to September 2021 before the rate eased back slightly in the final quarter of the year.
Concerning though they might be, both of these datasets also tell us that resignation levels were already experiencing a long-term rise in the years prior to the pandemic. The arrival of Covid – throwing financial stability into doubt almost overnight – led more people to stick rather than twist on the jobs market, temporarily corking a situation that burst back into life when lockdowns eased and things returned to something more like normal.
A workforce prepared to take action
So, while the pandemic was definitely a factor that drove some people to reassess their work-life balance, the picture is more complex than perhaps the term 'Great Resignation' allows. For employers, the fundamental message is that employees are increasingly choosing to resign if they feel their job does not meet their needs for a variety of reasons.
It can't be ignored that many of these reasons will be financial. Certainly for younger generations of the workforce, there is more of an appetite for proactively managing their own career path, and resignation from one post could be predicated on a step up the ladder elsewhere. Research from a specialist recruitment firm found that career progression is a top priority when choosing a new job for Millennial professionals, with 91% saying they consider it important.
Further to an attractive salary and strong wage-growth prospects, worker loyalty is also increasingly driven by a number of more personal factors. This includes consideration of how an employer will support their health and wellbeing, tying in with higher levels of awareness around the importance of self-care.
Mental health is a key part of this equation. For many years regarded as a taboo subject, the conversation around mental health had been steadily increasing in volume pre-Covid and the dial was noticeably turned up during the pandemic. After all, facing up to the realities of a global health crisis was difficult enough without the pressures associated with working from home, such as the requirement to be present online while balancing the demands of family life.
Today, workers are far more open about the importance of protecting their own mental health and many employers are responding accordingly. Indeed, research by insurer Canada Life found that 90% of people working from home either already have, or would like to have, better access to employer-provided mental health provisions.
Providing employee benefits alongside personal support
This figure provides an indication of the appetite among workers for greater levels of support from employers on personal issues. And while employee benefits, such as private medical insurance (PMI) and employee assistance programmes (EAPs), form an important part of this support, there is evidence that workers are increasingly prepared to interrogate the offering to evaluate precisely how beneficial they judge them to be.
Indeed, for many, this support carries greater value when it is not just personal in nature but personalised in its delivery. This is underlined by a report from MetLife UK, which revealed that half of workers would accept a reduction in pay in return for benefits that were more tailored to their individual needs, while three-quarters said this personalised approach would encourage them to work harder.
In addition, employees who have gained experience of various workplace cultures are also more likely to assess the value of any benefits against the realities of the working environment, particularly where they have seen companies act in ways that are at odds with their espoused values. Flexibility is a key priority for many, for example, but workers will feel uncomfortable if any promises are not truly supported by the company culture.
So, whether we are really in the midst of a Great Resignation or not remains up for debate, but it appears less likely to be a dramatic overnight shift in behaviour and more likely to be a Covid-related blip in the pre-existing trend for employees to expect and demand higher levels of support from their employers.
Those companies who fail to adapt and respond are likely to be rewarded with continued high rates of employee churn, but those who embrace the opportunity to provide enhanced benefits as part of a progressive culture are more likely to experience stronger relationships with a more loyal workforce.
The information contained within this communication does not constitute financial advice and is provided for general information purposes only. No warranty, whether express or implied is given in relation to such information. Vintage Corporate or any of its associated representatives shall not be liable for any technical, editorial, typographical or other errors or omissions within the content of this communication.