News & Articles
Everything You Need to Know About the New Workplace Pension Regulations
Everything You Need to Know About the New Workplace Pension Regulations
September 24, 2018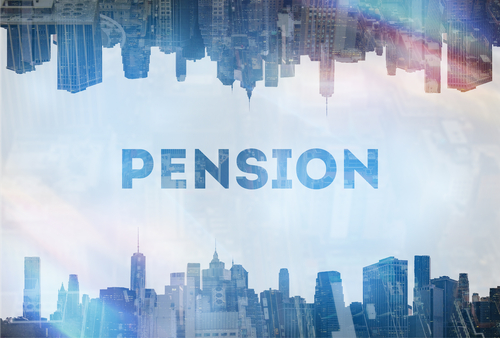 There's plenty going on right now with workplace pensions as The Pensions Regulator (TPR) has shifted their approach and tightened regulations.
Following a record number of compliance notices being issued against employers for breaching auto-enrolment rules, it was evident that something needed to be done and TPR have responded by bringing out the big guns.
A Tougher Approach
Their "TPR future, making workplace pensions work" report outlines the new measures which will come into play next month. We can expect to see a tougher, more proactive approach, increased scrutiny on auto-enrolment procedures and an increased number of audits and inspections.
The regulator will be monitoring schemes much more closely through a new range of interventions to identify potential risks with a quicker and stricter attitude towards those breaking the rules.
These regulations all work towards protecting those who wish to save into their pension and take advantage of the employee and employer contributions under auto-enrolment legislation. This is a very real issue where employees are at risk of missing out.
Just last month, accountant Hashmukh Shah pleaded guilty to falsely informing TPR that employees had been automatically enrolled into a workplace pension scheme for the London café that used his services.
The café's employees were initially left without the workplace pension that they are entitled to for more than a year. While the company has since complied and backdated contributions, this just goes to show how easily people can miss out on valuable retirement planning channels that they are legally entitled to.
Why the Changes?
Ever since its inception, auto-enrolment has been a consistently innovative scheme that works with our evolving times. These changes have come about now after the TPR's review of the way that they do regulation entitled "Making Workplace Pensions Work".
This has identified the need for a model that tackles risk by engaging on a more proactive level with a larger proportion of the schemes and employers that they regulate.
This includes higher and lower intensity interventions in line with the level of risk identified. There will also be a higher focus on increasing clarity and flexibility to tackle both emerging risks and active breaches.
All of this affirmative action aims to drive behavioural change and ensure a solid understanding across the board, where the regulator will build a close relationship with schemes of all sizes and accelerate the success of auto-enrolment.
High-Risk vs. High Volume
By taking a risk-centric and interventionist approach, TPR also aims to stamp out problems before they arise with improvements actioned in a timely manner.
Both Defined Contribution (DC) and Defined Benefit (DB) schemes will experience a higher level and likelihood of intervention under the new regulations as part of a multi-level, systematic strategy that will be rolled out across the auto-enrolment board.
One-to-one supervision will be introduced for 25 of the biggest DC, DB and Public Service schemes from this autumn. More than 60 schemes will be covered throughout 2019 with ongoing contact a main feature of the strategy.
Again, this aims to identify and stamp out risk as well as ensure that schemes fully understand what is expected of them. There will also be a focus on enforcing the highest standards of governance in every scheme. 
For a select 50 schemes considered to be higher risk, a second, higher-volume supervisory approach will be tested next month. This pilot scheme is specifically concerned with reviewing the value of dividends in comparison to deficit recovery contributions in order to work out whether schemes are being treated fairly when it comes to dividend payments to shareholders. It will also ascertain whether members are gaining real value.
The Rules of Compliance
Despite the fact that ignorance remains no excuse for breaking the rules, these new regulations will focus on powerful communication strategies and the need to increase understanding among the schemes of what exactly they need to do in order to be compliant.
Increased volume and intensity of regulator interactions will filter and clean out the workplace pension system to minimise the number of potential issues that turn into solid problems.
This revised regulatory model has a similar style to the Financial Conduct Authority. It is designed to address risk and influence behaviour, and we hope to see increased consumer confidence in workplace pensions as a result.
The case of Hashmukh Shah was the first of its kind where a third party was arrested for auto-enrolment breach. This simply goes to prove that TPR is focused and determined on their mission to clean up workplace pension scheme compliance.
Workplace Pensions Progress
Overall, the pensions landscape remains positive. Auto-enrolment is going strong and scheme opt-outs stayed relatively stable following the introduction of higher contributions at the start of this tax year.
With a minimal 0.2% opt-out rate increase following the rate rise in April, this is testament to the continued strength of auto enrolment and customer confidence in the scheme.
As it was juxtaposed with the annual boost to tax thresholds and an increase in the living wage, this just goes to show auto enrolment is moving with the times.
Nine million people have joined a workplace pension scheme since auto enrolment was introduced in 2012 with opt out rates of 9%. Now we just need to continue to build on this success.
Our expert advisers at Vintage Corporate can answer all of your questions regarding the workplace pension scheme. We will outline the principles of good governance and ensure that you are fully informed about the regulations that you need to fulfil.  
For further information and guidance on any aspect of auto enrolment, contact Vintage Corporate today on 020 8371 5232 or email info@vintagecorporate.co.uk