News & Articles
Generation K and Auto Enrolment
Generation K and Auto Enrolment
November 9, 2018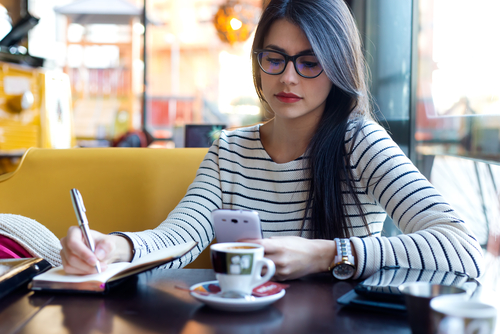 There is a certain misconception that the younger generations struggle with managing their money. However, recent research shows that the motivation is there but young people are battling against a lack of transparency from professional bodies.
This is especially apparent when it comes to the issue of pensions. Research from Prudential shows that under-35s do have a responsible attitude to retirement saving and that two-thirds have signed up for workplace pension schemes but more than half want more support and information about pensions.
A survey from the PLSA with results published in FT Adviser examines this issue more deeply to reveal that eight out of 10 people aren't sure they are saving the right amount for retirement.
51 per cent wrongly think the auto-enrolment minimum pension contribution level is the government's 'recommended amount' of money that they should be setting aside for retirement.
Understanding Saver Perspectives
In order to address these concerns, employers need to understand saver perspectives and tailor their communications appropriately. In her keynote presentation at the PLSA (Pension and Lifetime Savings) Annual Conference, economist and author Noreena Hertz suggests communicating with Generation K using the "care, curate, customise and communicate model."
Her advice comes from the view that this a generation which is arguably far more distrustful than previous ones due to being raised in a culture of fear and "existential threat" where terrorism and brutality is not uncommon.
Expanding on this point, employers need to understand that Generation K (those aged 15-24) will expect an even higher level of personalisation than previous generations of employees due to a profound distrust for larger corporations and the need to have that personal touch in a seemingly unstable world.
This is a generation that is very well aware of the need to save with 72 per cent admitting to feeling concerned about debt. Auto enrolment and the workplace pension can authentically meet their concerns with a logical and rewarding retirement savings structure.
The younger generations are generally proactive when it comes to financial planning. This can be seen with the high levels of auto-enrolment take-up, but employers need to continue to communicate in transparent and tailored language if they wish to engage the next generation of workers.
The Evolution of Employee Benefits
Employee benefits as a whole have developed significantly over the years in line with evolving employee wishes to include options such as children's critical illness cover, financial education and voluntary benefits.
In an increasingly competitive business landscape, a strong employee benefits package is becoming less optional and more essential to keep your team satisfied, engaged and incentivised and to support the recruit and retain process.
When it comes to Generation K, employers must meet this need and desire for long-term saving appropriately by explaining the concept of auto-enrolment clearly and answering any queries. They must clear up confusion and ensure that their employees are fully aware of the benefits and possibilities within the workplace pension.
Employers must position pensions saving and auto-enrolment in such a way that it will assuage the concerns of Generation K as opposed to exacerbating them. This should at a minimum encourage employees not to opt out and ideally encourage each employee to take an active interest and role in their own retirement planning.
Online Financial Technology
Hertz also argues that schemes and providers (and, indeed, employers) will need to help Generation K relate to their older "future selves". We must also consider the online angle as this is a generation so heavily shaped by technology with many hours spent online every day.
While online banking is now the go-to banking option for many with a cross-generational appeal, it would no doubt benefit auto enrolment and the pensions sector if they create ways that this generation can manage all finances including their pension using online technology.
In a world that appears so unstable, the idea of planning a long way in the future may be met with scepticism or financial concerns. However, employers must overcome this hurdle and create a culture of trust if they want to future-proof their business and move with the times.
A Fully Comprehensive Auto Enrolment Scheme
We do understand that it's not always so easy to know where to begin with communicating the benefits of auto enrolment to your employees. It must be conveyed in a way that will capture interest and ensure that employers are supporting their employees in making the best financial decisions and saving enough for retirement.
While many employers can barely find enough time in the day to consider building a strategy, it is essential in order to fulfil the six key principles of a good workplace pension scheme in the eyes of the Pensions Regulator.
That's why our team at Vintage Corporate offer employers support with every aspect of auto-enrolment. We will ensure that you are aware of your ongoing regulatory duties as an employer and that all aspects of your compliance are regularly monitored and reviewed.
We will also ensure that your current workplace pension scheme is still fit for purpose and meets the needs of your employees in the most effective way, and support you with engaging and communicating about auto-enrolment with staff. Contact our specialist team today for more details.