News & Articles
Under the Spotlight: Group Risk Insurance
Under the Spotlight: Group Risk Insurance
August 17, 2020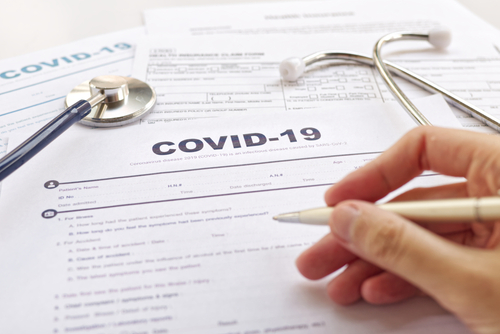 It's one thing to understand the theoretical value of protection insurance but it's another to see solid figures that drive home just why this type of cover is so valuable. In line with illustrating the true value of protection insurance, GRiD  – the industry body for the group risk sector – publish annual group risk claim statistics. Due to the unexpected circumstances surrounding the coronavirus pandemic, they have taken a step to publish mid-year stats on death claims attributable to COVID-19.
With the figures* showing that £57m has been paid to bereaved families from employer-sponsored group life insurance policies because of COVID-19, the findings very strongly speak for themselves.  The payouts were made between 1 January and 30 June 2020, representing 475 lump sum death benefit claims – with an average payment was £110,285 – plus the capitalised value of seven dependants' pension claims where COVID-19 has been recorded as the primary or secondary cause of death. The average capitalised value of the dependants' pensions was £617,771.
Financial Security
A key advantage of this benefit is that it is extremely affordable – according to GRiD and Swiss Re Group Watch 2020, it "can be put in place for, on average, as little as £133 per employee." This makes a superfluous argument for employers funding the support directly as the right insurance policy will prove far more cost-effective for the business bottom line.
While the pandemic has brought group risk products under the spotlight, many employers have long recognised their value. GRiD research reports that group life assurance is already the most popular group risk benefit that is offered to staff, having been provided to 9.7 million employees to date.
It is notable for (usually) being paid quickly as payments are made under discretionary trust and not considered within the boundaries of probate or inheritance tax. GRiD reports that the average time to notify an insurer of a COVID-19 related death claim was 22.4 days and the average time taken to pay the claim after that was 12.5 days.
This offers dependents comfort and reassurance, ensuring that the family members left behind gain much-needed financial support in their darkest moments without being forced to wait around and search for a way to financially plug the gap. It also relieves pressure on the employer by providing them with a practical way to support employees and their families.
Health and Wellbeing
From a corporate perspective, now it is more important than ever to show your team that you are committed to protecting their health and wellbeing. As fears surrounding COVID-19 show no signs of abating and a general feeling of unease permeates the workplace, individuals are becoming more and more health and finance conscious and nearly 90% of employees have said that they are likely to stay with an employer that demonstrates a commitment to wellbeing.
With improved group risk propositions having a positive knock-on effect on staff loyalty, those employers that provide benefits with long-term value to support their team's financial security should also see a positive effect on employees' mental health for overall improved productivity and employee satisfaction.
Number Crunching
Group risk policies typically pay out between one and four times the deceased's salary. With cover being highly affordable and a good investment, even the coronavirus pandemic has not shaken the quality of support that this insurance can bring.
As Katharine Moxham, spokesperson for GRiD explains: "Publicising the claims that have been paid demonstrates how the group risk industry is categorically there to support people in their hour of need. There have been no exclusions imposed for COVID-19, and there's no intention to do so. We are absolutely here to support people at times of death, illness or injury."
A recent blog post published by our team at Vintage Wealth Management discussed the value of taking out protection versus investing money in the current climate. We concluded that both channels were important for resilience, financial success and security – values that every employer should seek to establish through a strong and attractive benefits package.
Click here to read the GRiD press release in full. You can also contact our expert employee benefits team on 020 8371 5232 or via email at info@vintagecorporate.co.uk
*The research is based on data collected on GRiD's behalf by Swiss RE from group life providers.