News & Articles
Mental Health and Income Protection
Mental Health and Income Protection
May 16, 2019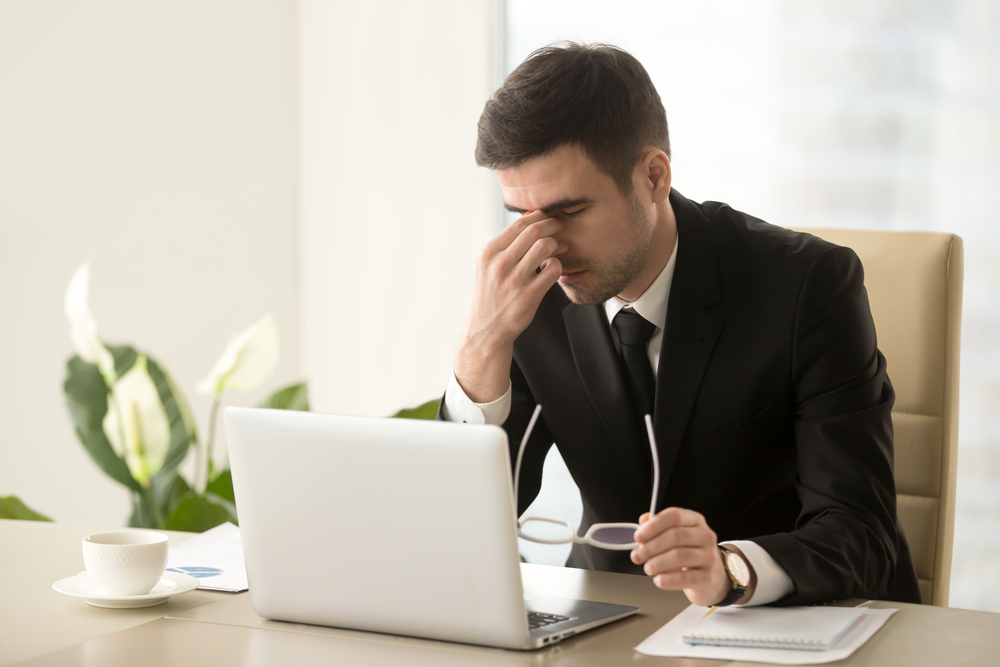 Acquiring the most effective level and type of protection insurance can be complex. Many employers do not quite understand the different types of protection but it's important to be aware of the finer details.
A case in point is the fact that a quarter of all Group Income Protection claims are now made for mental health issues. According to data by Legal & General, who have confirmed it paid out £292m in group protection claims in 2018, these figures reinforce market-wide research that shows that mental health problems continue to be the most common cause of claims.
Different Types of Cover
One of the most important things to remember is that life cover and critical illness cover don't cover mental health. Many customers naturally assume that these types of protection would cover such a prevalent health issue, especially as mental health is also one of the most common causes of workplace absenteeism but this is simply not the case.
In contrast, income protection would pay out if you were off work past the deferment period on the policy so it could represent a very valuable form of protection for certain people.
The L&G research shows that mental health accounted for one in four group income protection claims last year, helping hundreds of employees back to work both within and beyond the deferred period with the support of the EIS.
The Value of Value-Added Services
This research also reinforced the importance of value-added services such as early intervention services and rehabilitation including physiotherapy. About two-thirds of claimants who returned to work using L&G's rehabilitation services in 2018 did so before having to claim on their group income protection policy. So, the value speaks for itself.
As a market leader in protection, L&G services set a benchmark for other insurers with a flexible offering where trained clinicians are used to assess the best treatment for employees for optimum health and productivity results.
This is an accurate reflection of the increasingly intelligent and bespoke nature of protection insurance, and the value that it provides to individuals, employers and their team.
The industry continues to grow and evolve, and this summer's Protection Review Conference will see an introductory session dedicated to the issue of mental health and underwriting.
A panel of experts will discuss how the industry can improve access to insurance and how can we get more people covered, considering issues such as inclusion and the role of technology in underwriting and claims.
An Open Conversation
Considering insurance beyond the core financial element is a topic that Justin Harper takes on with his guest blog for Protection Review. He looks at the role of the protection industry when it comes to mental health and how the conversation has become more open around a previously taboo topic.
From an industry perspective, this means that more challenging questions can be posed on how to best communicate this life-changing support from the insurer to the client.
Similar communication methods can be used when it comes to employers conveying value to their employees. It is important to communicate how protection cover helps people become more resilient and gain access to much-needed support from the earliest stages of their mental health issues. The value-added services must be emphasised to show that this is a holistic service.
Early Intervention
Early intervention is arguably the most valuable aspect of protection insurance where employers can demonstrate support for colleagues at the earliest stage. This is also important for risk management and business bottom line, catching the illness early to help employees recover and return to work as quickly as possible.
According to L&G's claims and governance director, nearly 3200 rehabilitation treatment sessions were used through their partners in 2018 which shows that recognition of the value of added services is certainly taking off.

More than a third of all claims submitted to the group risk industry in 2018 saw individuals able to return to work because of early intervention measures with more than half of individuals using available early interventions to help with mental illness. 
In addition, early intervention referrals for mental health also support employers in dealing with complex illnesses without any additional cost to the premiums paid.

Holistic Protection Insurance Income protection provides not only financial relief but also emotional support for individuals who are concerned about taking time off work.
With mental health issues, these worries can make problems far worse. Without early intervention, employers risk allowing issues to fester and the employee taking extended time off to deal with deeper issues.

This all means that we need to speak the right language when it comes to mental health and continue to break down stigma. Employees should feel able to approach their employers should they experience symptoms and have an open conversation without judgement.
For more advice and support on choosing the most effective protection insurance policies for your business, contact Vintage Corporate today on 020 8371 5232 or email info@vintagecorporate.co.uk